SURFACE GRINDING & LOW PERIPHERICAL SPEED APPLICATION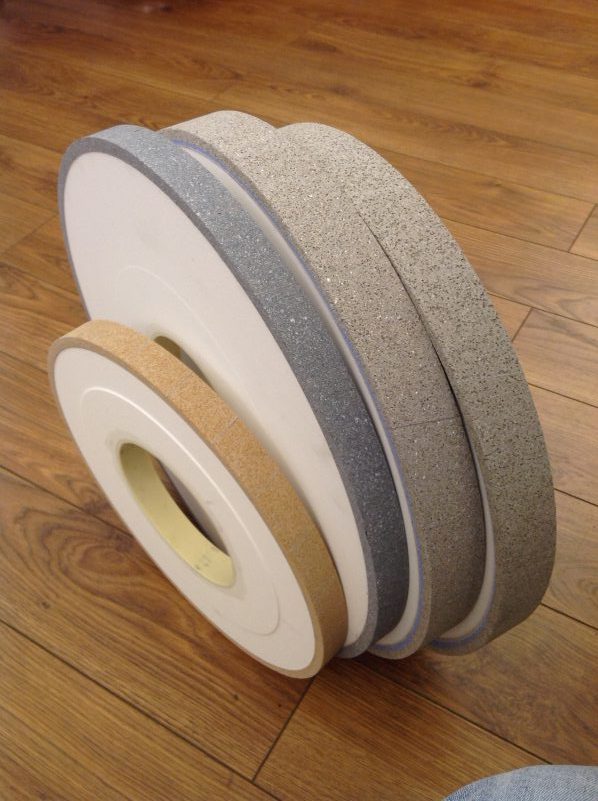 Grinding wheels made with CBN and Diamond are normally used to process materials with high hardness (> 60 HRC) or metal carbides, even on traditional machines.
Up to now these applications were carried out with CBN or Diamond grinding wheels with resinoid or metal bonds. Thanks to the development of the special HP bonds, our exclusive formula, the ABRATEC CBN or Diamonds with vitrified bonds can be used successfully in operations with a low peripheral speed (<45 m / s) even on conventional machine tools.
The tangential or cylindrical grinding of steel parts from molds or tools, or metal carbides, can be faced with simplicity and success with CBN or vitrified diamond bonds.
The most important advantages in the use of Abratec wheels in vitrified superabrasive bonds are:
high cutting performace even on very hard and very bonded materials
very low wear
reduced need for intermediate dressing
low cutting effort ! optimal finishes
low temperatures in the cutting area (lower risk of grinding cracks on molds and tools)
Our specialists are available to recommed the solution that best suits your needs.