VITRIFIED BOND DIAMOND AND CBN GRINDING WHEELS FOR EXTERNAL GRINDING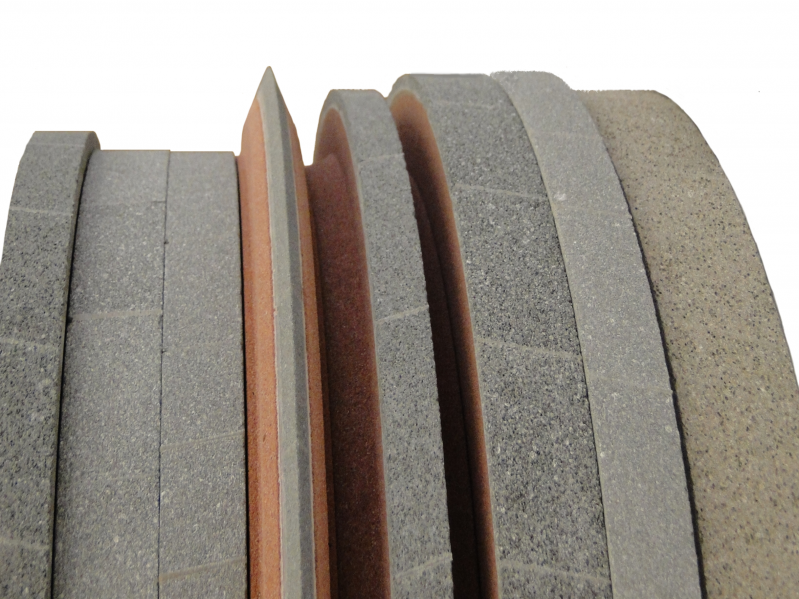 High production processes on specifically designed machines are the basis for the use of CBN and vitrified bonded diamond wheels.
Abratec wheels are produced in a wide range of sizes and shapes, often also to customer design, with peripheral speeds up to 160m / s, from a
diameter 2.0mm up to over 1000mm.
The support body can be produced in various types, ceramic, aluminum, steel or composite: the selection is made according to the type of use and the maximum working speed.
Being able to supply pre-set grinding wheels allows the machine tooling and wheel change times to be contracted and significantly increases the productivity of your machines, reducing unnecessary machine downtimes.
The execution in continuous band or in close sectors, is adopted according to the size and type of operation to which the wheel is dedicated.
In external, plunge, centerless or profile grinding, our CBN and vitrified diamond grinding wheels, made with high quality raw materials, reach the highest levels of dimensional, geometric and surface finishing precision.
Our specialists are available to propose the solution that best suits your needs.