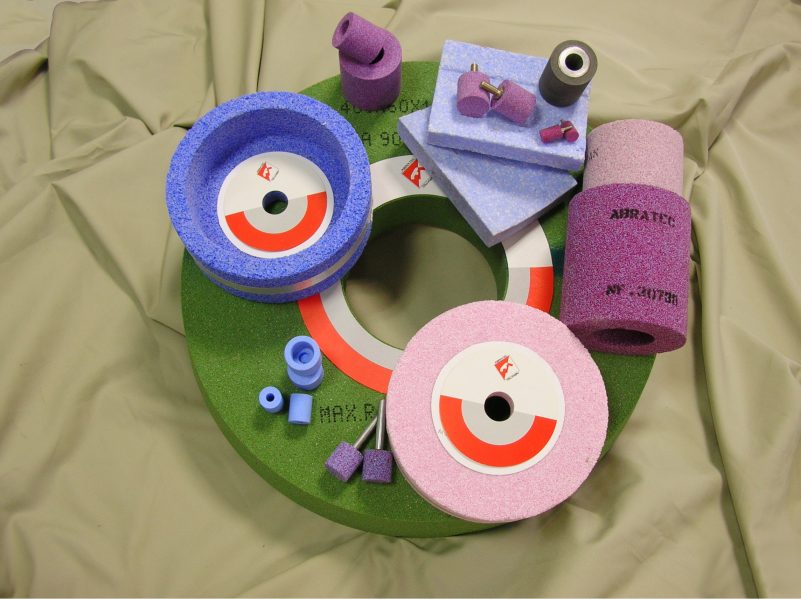 Abratec has been operating for years, through its sales  technicians in the market of grinding wheels for industrial sharpening and grinding operations, placing special emphasis on the technical assistance service to customers.
We can produce grinding wheels from 3 to 1000 mm in diameter with various vitrified or resinoid bonds, at normal speed or at special speeds up to 80 m/ s using various types of more or less fine abrasives and mixed together according to the grinding operation to carry out, in infinite shapes and variations.
Since the wheels are never the same, we need all the necessary information to be able to recommend and then produce the best solution that our knowledge and our experiences allow us to design.
The characteristics of the piece that needs grinding, its shape, its dimensions, the heat treatment, the finish to be obtained, the machine on which it is necessary to operate and finally the operator's habits are just some of the variables that must be taken into account in the formulation of a specification of a grinding wheel. 
Give us as much information as possible, tell us about your past experiences, even the negative ones.
Everything will help us offer you the most economical and performing solution for your grinding.