CERAMIC BOND CBN AND DIAMOND GRINDING WHEELS FOR TOOL SHARPENING AND PRODUCTION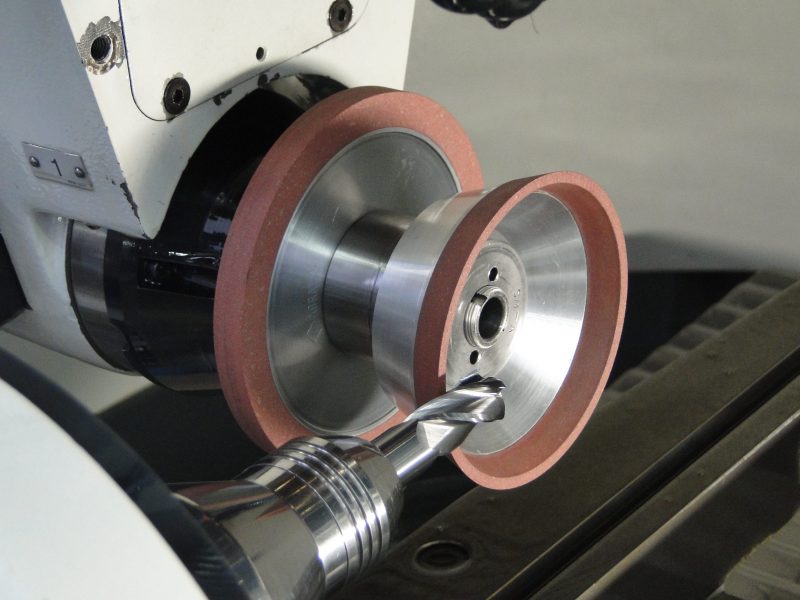 Special vitrified bonds, together with innovative
techniques of pressing and cooking at high
temperature in inert atmosphere have allowed
us to produce wheels with very high cutting
performance, removal rates, level of finishing
and excellent edge retention.
The high cutting performance offered by the
vitrified bond, allows the realization of grinding
wheels with micron grits (up to D6) which have a
high removal rate when compared to the grit size
of the grinding wheel.
This feature is particularly
appreciated in the cutting edge superfinishing
operations and in the production of micro tools.
The grinding wheels in CBN and vitrified bonded
diamond can be sharpened and dressed, on CNC
sharpeners suitably equipped, by means of a
revolving spindle with rotating diamond roller,
therefore easily usable in prolonged, repetitive
or without supervision machining.
The use on CNC sharpening tools can also take
place with the usual methods, carrying out the
operations of dressing the grinding wheels by
means of grinding and external dressing or on
the machine, using soft grit silicon carbide
wheels and abrasive sticks.
Our specialists are available to recommed the
solution that best suits your needs..